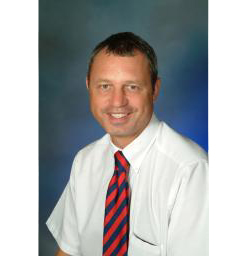 John Phillips Chartered Land Surveyors is a Professional Land Surveying and Expert Witness practice based in North Essex. The practice is led by John Phillips FRICS FCIArb a highly experienced land surveyor whom was elected a professional member of the Royal Institution of Chartered Surveyors in 1997. John is also a Fellow of the Chartered Institute of Arbitrators and an Associate of the Academy of Experts - the Professional Body for Expert Witnesses both in the United Kingdom and around the world.

Specialising in boundary disputes and demarcation, the practice provides an Expert Witness service that is founded upon professional surveying and dispute resolution qualifications and the experience of boundary surveying in the UK and the Caribbean.

Further enhanced, having actively assisted the Registrar of Lands for the Cayman Islands determine boundary disputes and completing the Institute of Legal Executive's Higher National Diploma in Land Law, the practice is readily able to assist those with boundary problems in the UK.

Throughout his career John has played a key role to the success of several major civil engineering projects throughout the UK such as the Millennium Dome, the Channel Tunnel Rail Link and the Hungerford Millennium Bridge. Project management skills and a range of surveying disciplines have been utilised to enable accurate bridge and bored tunnel alignment along with the structural deformation monitoring of associated existing structures on both public and railway lands. Topographic surveys for large scale plans and volume analysis together with measured building surveys have also been regularly completed on various projects.

More recently, whilst working for the Cayman Islands Government considerable expertise was gained establishing the island's GPS infrastructure that included 3 CORS stations throughout the islands. An island-wide radio and internet RTK service was also established that enabled the private Licensed Land Surveyors utilise GPS for the first time. Another success was establishing a National hydrographic survey resource for the islands that was ultimately realised by the completion of the bathymetric survey of the near coastal waters of the islands. As a consequence of this expertise John Phillips offers a consultancy service to both UK and International clients.

Please do not hesitate to contact us if you like further information on the services we offer.