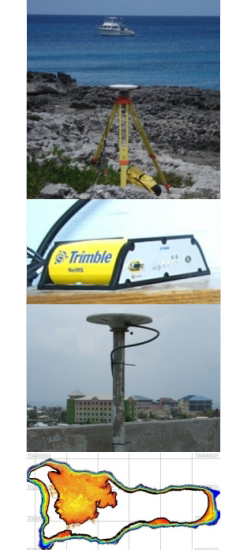 GPS Infrastructure

We have significant experience of developing GPS Infrastructure and systems suitable for large projects and national coverage.

A network of CORS (Continually Operating Reference Stations) was recently established in the Cayman Islands that utilises Trimble NetRs geodetic receivers to provide a real-time positioning service for radio and cell phone solutions. We are able to provide a consultancy service to local and international clients that includes the planning, procurement, installation, commissioning and future development of their GPS infrastructure.

Hydrographic Surveying

Establishing a national hydrographic survey resource for the Cayman Islands Government and completing the bathymetric survey of the near coastal waters of Grand Cayman and Cayman Brac demonstrates our ability to complete major projects from inception through to delivering data suitable for Admiralty Charts.

In addition to major projects, we are experienced at foreshore deformation monitoring and establishing tide gauges for tidal analysis and determining local Mean Sea Level.

If you would like to know more of the experience we have and the services we can offer, please contact us.